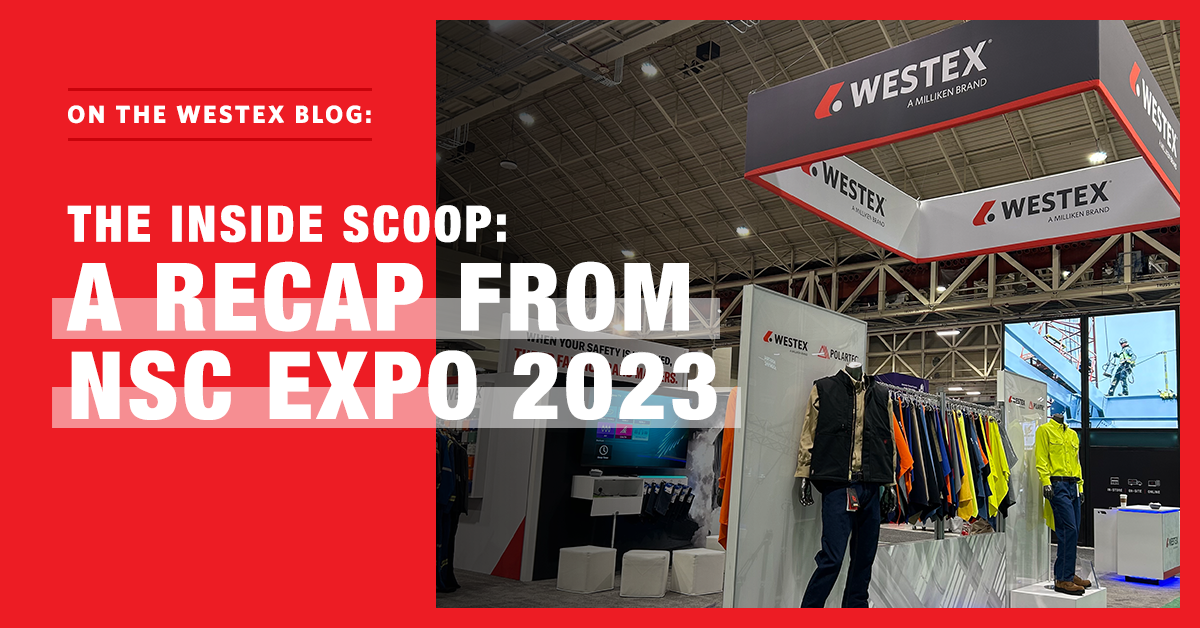 The Inside Scoop: A Recap from NSC Expo 2023
The Westex team was thrilled to bring our newest products, latest industry insights and networking appetite to this year's NSC Expo in New Orleans, Louisiana. Let's break down the big highlights from the Big Easy:
Hi Vis, New Colors, Denims and Strrrrrrretch
The demand for more hi vis, color options, denim and stretch fabrics continues to grow, and we are committed to innovation in these categories. That commitment was on full display as we showcased our ever-growing lineup of fabric options, including the gear our associates wore each day on the show floor.
Headlining our products on the floor were: -Westex® DH Air™ Sateen fabric in khaki and hi vis yellow -Polartec® Power Dry® FR fabrics in hi vis yellow and bright orange -Westex® Indigo® denim made with REPREVE® fiber
Westex Presents…
This industry is at its best when all parties are learning, sharing, and partnering with each other for continued growth. In that spirit, we were thrilled to have two of our best and brightest lead presentations on critical topics.
On Monday, Scott Francis walked through "Key Drivers in New FR/AR Technology," which led to great questions and follow-up conversations with attendees. On Tuesday, Maria Chies presented "Myths and Realities of FR Protective Garments" to a large group of Spanish-speaking partners, customers, and attendees.
After Hours Fun with Lenzing™
On Monday after the show, we partnered with our friends at Lenzing to host a customer happy hour at Sidecar Patio and Oyster Bar. The menu included: -Cold drinks, beer and wine -New Orleans-inspired hors d'oeuvres, including the crowd favorite chargrilled oysters -Updates from Michael Langley and Jason Elder -Garment displays highlighting Westex fabrics made with Lenzing fiber as well as a breakdown of the fiber construction process
Westex on Display…and a Giveaway
Westex products rotated through our booth daily and were on display in several partner booths throughout the expo. We were proud to be a part of the event with Ariat, Big Bill, Bulwark, NSA, Saf-tech, Seraphina, Teijin, Tyndale and Wrangler. We also collaborated with Norse to offer a premium giveaway of Norse FR baselayer shirts in the booth.
NSC Expo 2023 was all that we could have hoped – with opportunities to learn and share, great conversations with both new connections and long-time partners, and networking at its finest. We're already hard at work on the products and updates we look forward to sharing at the 2024 event and hope to see you there!