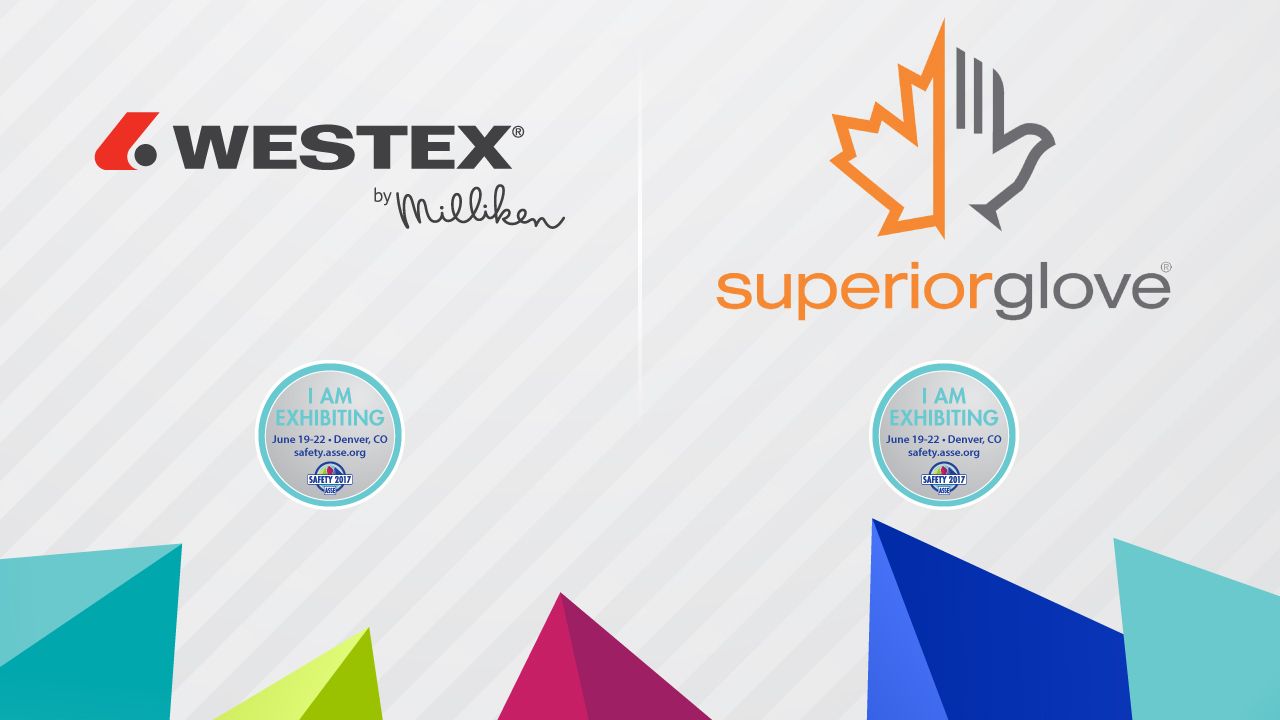 Rethinking Risk Assessment in Today's Work Environments

FR Fabric Education

General

FR Technical

16 Jun 2017
By Matt Burtney Content Marketing Associate, Superior Glove and Scott Francis Midwest Regional Market Manager, Westex by Milliken
Embracing a Safety Culture:
Since 1970, the workforce in the United States has doubled. In that same time, on-the-job fatalities have fallen by 68%.
What's the driving force behind this change? Promoting a culture of safety in the workplace.
What's a safety culture?
A safety culture is when an organization puts the health and well-being of its employees before company profits.
If that sounds impossible in a capitalist economy, keep in mind that according to the Bureau of Labor Statistics, the average cost to an employer for a hand injury was $22,384 in 2012.
This means that preventing injuries is more financially responsible than cutting corners on safety prevention in the name of profits.
Some industries develop a safety culture to prevent injury, while others develop the attitude as a result of injuries.
How to adopt a safety culture:
Adopting a safety culture starts at the top. If upper management won't embrace a safety culture, it's nearly impossible to get buy-in from the employees who are most at risk.
Creating a safety culture starts with changing attitudes towards safety by seeing it as a positive. This can be done by reviewing your safety program, which will be addressed later in this article. Find where opportunities exist for improvement and where red flags lie for immediate change.
The benefits of a safety culture:
According to incident-prevention.com, "safety culture is one of the most significant drivers of an organization's safety performance." Once in place, this positive approach to safety will guide workers' decisions on their actions.
The benefits of enforcing a high level of workplace safety are simple:
It keeps the workforce healthy and able to work.
A company's public image reflects its safety record.
The Psychological Side of Safety:
Your brain sees 20,000 visual messages every 24 hours - from your drive to work, to the grocery store, to social media.
So how do you get your safety message across when you're competing with 20,000 visual messages every day?
Understand visual brain power:
Your brain processes visuals 60,000 times faster than text, according to 3M. When providing safety training and manuals, avoid blocks of text and look for easy to read and understand information. Instead, look for materials that include numbered lists, bullet points, diagrams, and other helpful visuals.
Get back to basics:
We learn to process things visually years before we learn to read, so use that to your advantage. Think about your facility and how you present safety information. Use more colors and more visuals to make your message easier to understand.
Use blended learning:
Three days after receiving information, like at a safety training session, we retain:
20 percent of what we heard
40 percent of what we heard and saw
70 percent of what we heard, saw, and was demonstrated to us
People learn in different ways. By incorporating different learning styles, you can engage the largest audience possible when presenting your safety message.
The competition for your employees' attention is fierce. The bottom line is that your safety message has to be more appealing than what is on an employees' phone.
New Lockout/Tagout Procedures:
The Occupational Safety and Health Administration (OSHA) releases its list of the top 10 citations issued that year. Lockout/tagout procedures consistently appear on that list, with 3,414 violations recorded in 2016.
Lockout/tagout refers to the actions taken to safeguard employees from unexpected energization or machinery startup.
When assessing risk, reviewing your company's lockout/tagout and machine guarding procedures are crucial.
What is a lockout device?
A lockout device can be as simple as a combination or padlock, which keeps machinery in the "off" position. These locks are an easy and inexpensive way to prevent equipment from energizing.
What is a tagout device?
Tagout devices are prominent warning signs alerting workers when someone is servicing a machine and advising them not re-energize it. Tagout signs should only ever be used in conjunction with lockout device – not in place of them.
Updates to the standard:
The most noticeable update to the standard was the inclusion of the essential role that risk assessment plays in policies, programs, and procedures for controlling hazardous energy.
What is a risk assessment?
A risk assessment is used to figure out the measures needed to reduce the number of accidents in a workplace.
While there are no formal rules to carrying out a risk assessment, Rospa Safety Blog identifies the following five steps as a good place to start:
Identify the hazards
Decide who might be harmed and how
Evaluate the risks and decide on control measures
Record your findings and implement them
Review your assessment and update as necessary
Learn more about changes to lockout/tagout standards:
To learn more about the revisions to ASSE/ANSI lockout/tagout standards, Todd Grover will be presenting Highlights from the Newly Released ASSE/ANSI Z244.1 Lockout/Tagout Standard on June 20 from 10:45 to 11:45am.
Reviewing a PPE Program:
Personal Protective Equipment (PPE) is your last course of action for preventing injuries. It is important to remember PPE is not meant to replace measures that prevent accidents.
For instance, a hard hat is worn to protect from unexpected falling items, like a pipe. It is not meant to mitigate the injuries from a pipe that you know is loose – instead, you need to secure the loose pipe.
Once those preventative measures are in place, you then need to make sure your PPE is going to protect your employees in the event of an accident.
Steps to reviewing your PPE program:
Step 1: Have a plan
Having a plan is crucial to avoiding mistakes like under-purchasing or supplying ineffective PPE. Involve your safety director, purchasing coordinator, and team leaders to discuss concerns, budgets and performance.
Step 2: Gather current PPE
Look at what is currently being used, track how long it has lasted with the number of washes before it is discarded, and collect user feedback. Are there pieces that employees love? Are there pieces that employees hate?
If your employees do not like a certain piece of PPE, that item is the first thing that needs to be swapped out. If employees hate it, they won't wear it.
Step 3: Look for options
A reputable supplier will be able to provide options and, in many situations, will bring the PPE manufacturer with them to discuss these options. Superior Glove offers this as part of their glove review program. We work with your supplier to make sure concerns are addressed and PPE spends stay within budget.
Step 4: Train employees on uses and rules
Improperly used PPE has the potential to cause as much injury as not using PPE at all, so training is essential before implementation. Make sure to cover topics like proper usage, correct fitting and wear, and care and maintenance.
Step 5: Get feedback
You will only know if the new PPE is better if you talk with the people trialing it. When conducting PPE trials, provide feedback cards (click here to download yours) for workers to document their feelings about the new equipment.
Improving a PPE Program:
Following the five steps PPE review program, utilize your company's feedback and the latest industry innovations to improve your PPE program and ultimately, protect your workers. In this section, we focus on essential elements for a PPE program – daily wear and task-based arc-rated/flame resistant (AR/FR) clothing.
Prioritize performance and comfort
You should not have to compromise comfort for high-performance protection. Daily wear FR apparel is a single layer of clothing, utilizing highly advanced fabrics, to make AR/FR clothing almost indistinguishable from regular street clothing. Consider conducting a wear trial of various garments to assess movement and breathability, so that you are confident workers will be able to work effectively and comfortably, and will want to wear the product.
Westex fabrics, including the Westex UltraSoft® line, are designed to prioritize both performance and comfort.
Specify PPE brand names for reliability
There are a variety of AR/FR fabric manufacturers in the marketplace; however, all fabrics are not equal when it comes to comfort, shrinkage, and most importantly, protection.
As you create AR/FR workwear programs, it's important to specify trusted brand names. Brand name flame-resistant fabrics have a trusted reputation, because they have been proven to protect workers. Brand name reputations also help you know exactly what you are purchasing. There are significant differences in how similar fabrics with similar fiber constructions perform. Rely on proven brand name reputations to gauge the effectiveness of FR programs, and confirm their performance with third-party certifications. It is also important to ensure that the fabric can guarantee FR qualities for the life of the garment.
You can read more about the critical reasons to specify Westex fabrics here.
Task-based vs. daily wear programs
There are two types of AR/FR clothing programs: task-based and daily wear. Task-based requires workers to wear proper PPE clothing to perform a specific task. Daily wear programs require workers to wear AR/FR clothing at all times during work hours. Initially, companies can be attracted to task-based PPE due to lower upfront cost, as it usually only calls for one or two garments per employee. However, upon taking another look at long-term cost variables including potential liability, medical costs, and decreased productivity, many companies choose daily wear AR/FR clothing programs over task-based programs.
Risk level is also a key factor in choosing the correct PPE clothing program. The level of risk for task-based programs is higher because employees who are working around energized or thermal hazards are expected to recognize a hazard and put on the appropriate protective clothing garment. This human variable increases the risk and decreases productivity with workers changing in and out of garments.
Daily wear programs require a minimal level of training to ensure proper wear but are well worth the investment to protect your workers.
(Task Based vs. Daily Wear Webinar)
Feeling unsure about reviewing your safety program? Stop by Superior Glove (Booth 1125) and Westex by Milliken (Booth 1525) at ASSE Conference and Expo to talk to our experts!
About the authors
Matt Burtney is the Content Marketer for Superior Glove – a leading manufacturer of work gloves and protective sleeves. Visit booth #1125 at ASSE to see Matt's safety talk "The Top 5 Things You Need to Know to be Safer at Work." Visit www.superiorglove.com to learn more.
Scott Francis has been involved with the safety industry since 1991, and has extensive experience with protective apparel fabrics and programs. He participates in numerous industry organizations, and addresses trade associations regarding hazard protection, electric arc and flash fire hazards, body burn injuries, the protective performance of FR clothing, and related topics. Visit www.westex.com to learn more.