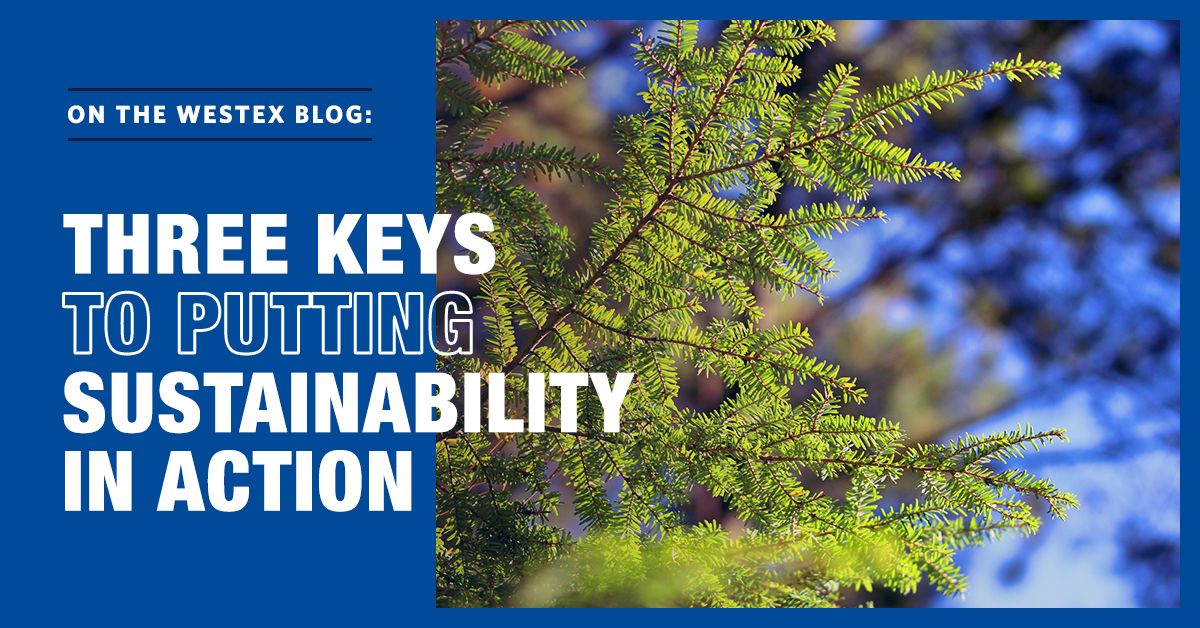 Three Keys to Putting Sustainability in Practice: Webinar Recap Science Based Targets initiative (SBTi) includes scope one, two and three greenhouse gas (GHG) emissions.
Let's step back and take a macro view. Carbon dioxide is a greenhouse gas, and several milestones from the UN Framework Convention on Climate Change (UNFCCC) have brought us to our current state—where 192 countries have submitted targets in accordance with the Paris Agreement.
There are many organizations and frameworks involved in collecting, reporting and measuring data around emissions; SBTi is the gold standard for GHG targets. Strahan predicts that within two years, companies should expect a requirement to have science-based targets.
SBTi categorizes GHG emissions into three different scopes:
Scope One - Direct: company facilities and vehicles Scope Two - Indirect: purchased electricity, steam, heating and cooling for company use Scope Three - Indirect: leased assets, employee commuting, business travel, capital goods, etc.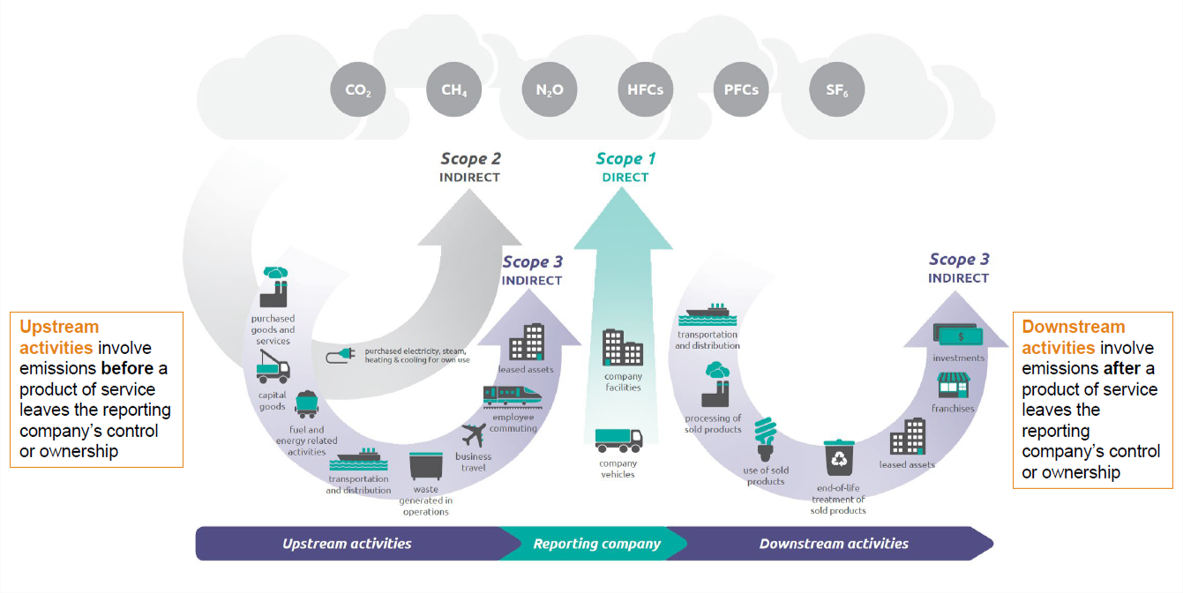 For example, Milliken's near-term targets (2030) focus on reducing scope one and two GHG emissions by 50.4% and scope three GHG emissions by 30%. Milliken's long-term targets (2050) reduce scope one and two GHG emissions by 90% and scope 3 GHG emissions by 90%. All our approved targets ultimately build towards our commitment to net-zero greenhouse gas emissions across the value chain by 2050 from a 2018 base year.
Energy usage is a crucial factor.
According to The World Bank, around 23% of global GHG emissions are already subject to carbon pricing.
What does that mean?
Companies need to know where and how much carbon is in their supply chains. The first step for companies is to measure their scope one and two emissions. Get started calculating scope one and scope two by using the Greenhouse Gas Protocol standards and tools.
"You can't improve what you don't measure." - Peter Drucker
So, once you know these numbers, how can you reduce them?
Until 2021, Milliken bought power off the grid and generated our steam onsite with coal fired boilers, a standard industry process, at one location to help manufacture our additives, workwear and flame-resistant fabrics. Since then, cogeneration has changed the game. By combining steam and power at one manufacturing location and eliminating coal as a primary fuel source, our energy efficiency has improved by 20%.
Materials are an important piece of the puzzle.
Recycling technologies and raw materials can make a drastic impact on GHG emissions. Solutions are constantly evolving all over the world, entirely focused on finding new, sustainable ways to manufacture products.
In Westex products specifically, we've sourced materials like REPREVE® and TENCEL™ Lyocell. REPREVE is a high-performance yarn made from recycled bottles and post-industrial waste, and TENCEL Lyocell is a fiber derived from the renewable resource, wood.
The only way is forward.
All in all, we can be certain of a few things. One being that—given the science we know to be true—the entire industry needs to continue to be accountable for finding processes and techniques that better protect our planet. Second, while we will never be done, Milliken is certainly off to a strong start on our journey to achieve more sustainable outcomes for generations to come.
If you want to learn even more, check out Jeff's full presentation or contact us.