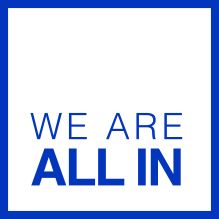 Your Trusted Connection for FR Safety

Arc Flash Videos

General

06 Apr 2016
When it comes to arc-rated and flame resistant clothing, there's a science behind peace of mind, a science to feeling good, and a science to coming home safe. When it comes to the science of being safe, of caring, we are all in.
Westex by Milliken is proud to be a leading provider of arc-rated and flame resistant fabrics, keeping workers safe from an array of thermal hazards. Our deep scientific research drives innovation that blends in softness and comfort without sacrificing safety, durability, or shrinkage control. Workers feel safe in Westex-brand FR fabrics… and they feel good, too.
You want to be comfortable and confident in your AR / FR clothing's protective performance day after day. That's why we spend all day, every day, making sure you are. FR is in our DNA… it's what we do, and that's what it means to be all in.
It means that Westex by Milliken is much more than just a provider of innovative fabrics - we are your partner in safety. We're a trusted presence throughout the industry. Our relationships with garment manufacturers, distributors and laundries span back decades.
At the end of the line is a wearer who depends on us. Who has his own relationships, and people who trust and depend on him. Who needs to know that the FR clothing will perform not just weeks later, but months and years later.
Being "all in" is why we have spent years creating and refining a unique, proprietary engineering process that delivers life-of-the-garment flame resistance, guaranteed, without sacrificing the comfort of cotton.
We do much more than simply meet minimum standards. Our fabrics are designed and manufactured to perform in the real world, under harsh conditions. They don't just perform well in a single lab test; they are market-proven, with tens of millions of garments in service worldwide for decades. Backed by a proven guarantee of flame resistance for the life of the garment—that's being all in.
Our live, full-scale arc flash and flash fire events are unprecedented and unparalleled. They showcase the hazards, the consequences of wearing flammable clothing, and the performance of AR / FR clothing in an up-close and personal way.
State-of-the-art HD and super slow motion videos—always available as free downloads—and other resources spread knowledge worldwide and raise awareness of arc flash, flash fire and other thermal hazards.
We're dedicated to explaining the standards and shattering myths, because even the best engineering and innovation won't protect an uninformed wearer.
At Westex by Milliken, we want workers to have peace of mind, to arrive home safely, to feel comfortable, and to be productive. These moments don't just happen on their own, our deep science, education, and innovation create them.